Mission Wrecker Service Training and Safety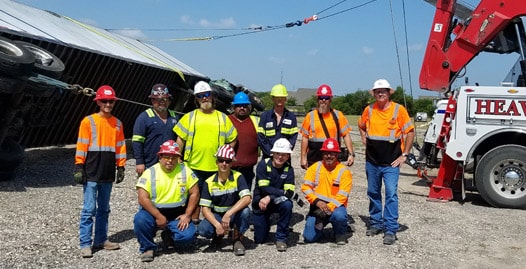 Mission Wrecker Service Training
Tow Operators are licensed through the Texas Department of Licensing and Regulation.
Tow Operators complete annual Continuing Education training.
Tow Operators undergo in house and third party hands on and classroom training.
Heavy Duty Tow Operators are trained in the latest and advanced towing and recovery techniques.
Heavy Duty Tow Operators are tested and evaluated on their towing and recovery knowledge by a third party training provider.
Tow operators have Haz-Mat training and certification.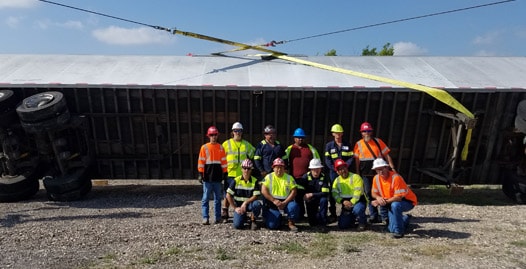 Mission Wrecker Service Safety
Tow Operators attend quarterly safety meetings.
Heavy Duty Tow Operators wear comprehensive PPE, including FR clothing, when performing towing and recovery operations.
Safety reviews are conducted by a third party.